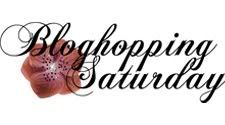 Please forgive me! Last week due to a funeral, sickness, and returning home - I did not comment on anyone's post. I hope that you all still received comments from one another. I promise to comment this week!
It's time to spread a little comment love around the blogosphere. If you have a special post, review, or giveaway that you would like some comments on, feel free to link up. Every Saturday night, I blog hop and leave comments on other's blogs. It is always nice to know who wants them and what ones they need the most. Feel free to link up as many posts as you would like.
Please do not link to your whole blog - direct link to the post you would like comments on.
Have a great Saturday and let's spread some love. :-)